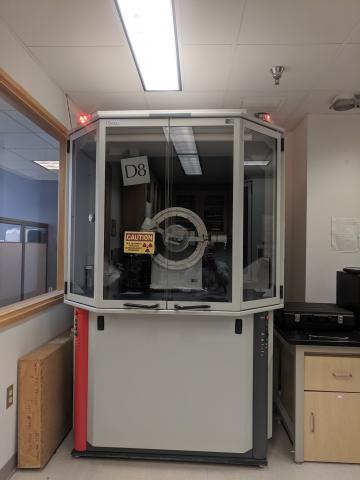 Bruker AXS D8 Focus powder diffractometer with Cu source (1.54Å) and scintillation counter detector. 
Primarily used to acquire powder diffraction spectra of bulk crystalline materials and to confirm/infirm crystallinity.
XRD Commander (acquisition) and DIFFRAC.EVA (processing/analysis) software.
External Price
$110/hr assisted
$75/hr unassisted
Manager
Andy Butler, abutler@wpi.edu
Please login to see more information.