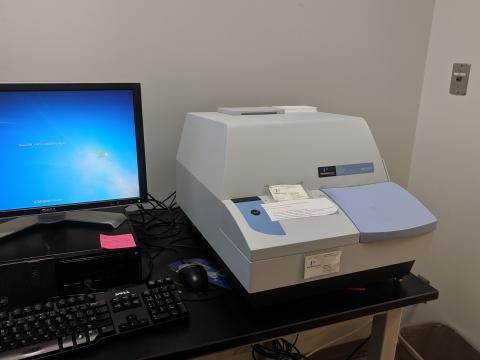 Perkin Elmer Victor3 1420-050 multilabel plate reader, 1-1536 wells, top/bottom fluorescence intensity, visible absorbance (340-800nm), UV absorbance (260nm/280nm), luminescence, linear/orbital/double orbital shaking, ambient temperature to 45°C. 
Primarily used for quantitative analysis of diverse biological assays. 
2030 Workstation software
Model
Perkin Elmer Victor3 1420-050
External Price
$135/hr assisted
$105/hr unassisted
Manager
Andy Butler, abutler@wpi.edu
Please login to see more information.