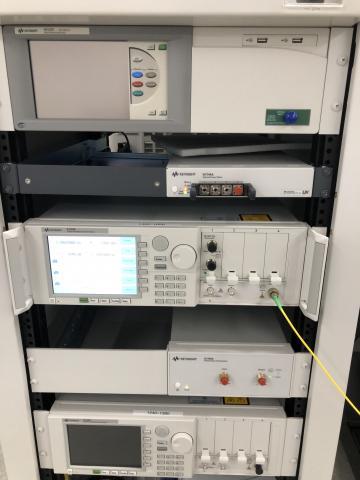 This rack contains tunable fiber lasers (centered on 1310 nm, and 1550 nm), a polarization synthesizer, and optical wavelength and power meters for testing photonic integrated circuits on the MapleLeaf Photonics and FormFactor Probe Stations. 
Model
Keysight 8164B
Keysight 81606A
Keysight 81606A
Keysight N7744A
Keysight 86120D
Keysight N7786B
External Price
$60 / hr. Self Use
$160 / hr. Training
$160 / hr. Assisted Use
Manager
James Eakin, jeakin@wpi.edu
Please login to see more information.