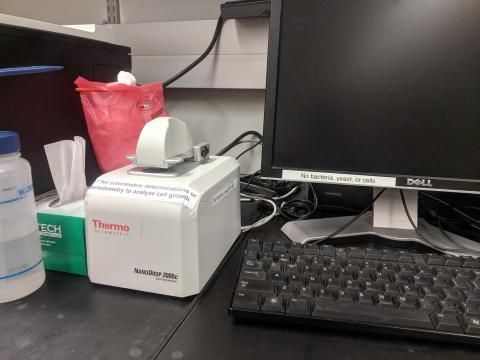 Thermo Scientific NanoDrop 2000c microvolume and cuvette spectrophotometer, 1-2mL (microvolume) or 1cm cuvette, 190-840nm.  Bacteria/yeast/cells prohibited.  Not for cell growth analysis (colorimetric or densitometry). 
Primarily used for protein/peptide analysis. 
NanoDrop software
Model
Thermo Scientific NanoDrop 2000c
External Price
$135/hr assisted
$105/hr unassisted
Manager
Andy Butler, abutler@wpi.edu
Please login to see more information.