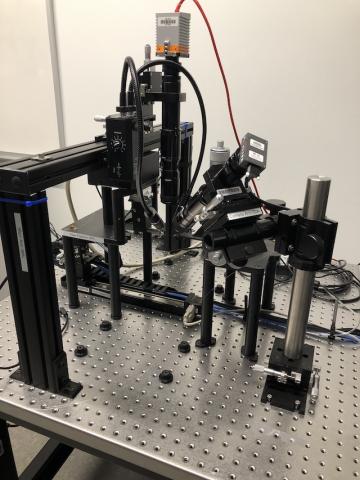 MapleLeaf Photonics probe station with single die mount stage, edge and grating coupling capabilties, including contact sensors, automated die eject, Long-travel piezo fiber positioner with motorized 6 DOF, top view and side view cameras, electrical probe positioners, manual fiber align stage.
External Price
$60 / hr. Self Use
$160 / hr. Training
$160 / hr. Assisted Use
Manager
James Eakin, jeakin@wpi.edu
Please login to see more information.