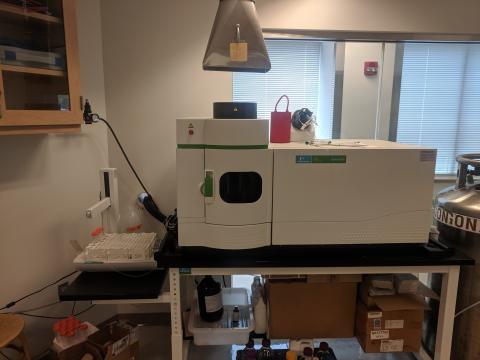 Perkin Elmer Optima 8000 CROSS FLOW inductively coupled plasma optical emission spectrometer (ICP-OES), Scott spray chamber, cross flow nebulizer, flat plate plasma, CCD array detector, axial and radial acquisition modes, S10 autosampler (157 vessel positions). 
Primarily used for quantitative multi-element microanalysis of aqueous solutions at mid-ppb to mid-ppm working concentrations. 
WinLab32 for ICP software.
Model
Perkin Elmer Optima 8000 CROSS FLOW
External Price
Pricing determined by project needs
Manager
Andy Butler, abutler@wpi.edu
Please login to see more information.