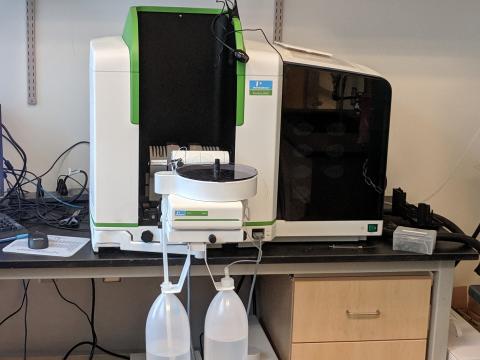 Perkin Elmer PinAAcle 900z graphite furnace atomic absorption spectrometer (GF-AAS), longitudinal Zeeman furnace, dual beam, AS 900 Autosampler (148 vessel positions). 
Primarily used for quantitative single-element microanalysis of aqueous solutions at ppt working concentrations.  Available hollow cathode lamps include Cu, Fe, Ni, Zn, Co, Mn, Cr. 
WinLab32 for AA software
Model
Perkin Elmer PinAAcle 900z
External Price
Pricing determined by project needs
Manager
Andy Butler, abutler@wpi.edu
Please login to see more information.