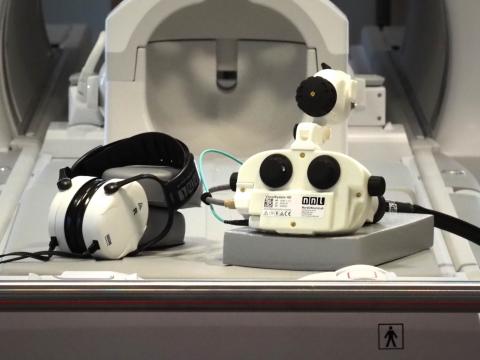 A heads up display and headphone system for presenting visual and auditory stimuli to subjects in the MRI machine. Combined with the fMRI pulse sequences on the GE scanner, stimuli can be presented to subjects and neural response based on BOLD signal can be measured.
Model
NordicNeurolab VisualSystem HD
Please login to see more information.