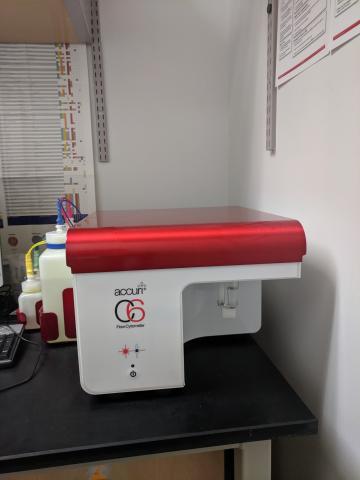 BectonDickinson Accuri C6+ flow cytometer, dual lasers (488nm blue and 640nm red), dual light scatter detectors (forward 0° ± 13° and side 90° ± 13°), four channel emission detection (533/30nm, 585/40nm, >670nm, 675/25nm), 200mm ID flow cell. 
Primarily used for analysis of cellular processes and microbiological characterization (>0.5mm).  Analysis only, no sorting. 
Accuri C6 software. 
Model
BectonDickinson Accuri C6
External Price
$135/hr assisted
$105/hr unassisted
Manager
Andy Butler, abutler@wpi.edu
Please login to see more information.