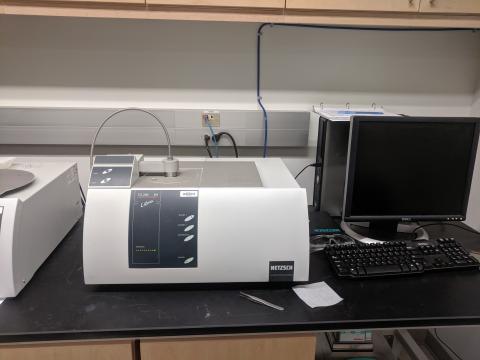 Netzsch 214 Polyma DSC (differential scanning calorimeter), -40°C to 600°C, requires Concavus pans/lids.  TGA of your material must be run before you can use this instrument.
Primarily used for quantitative characterization of diverse solids. 
Proteus 80 software
External Price
$135/hr assisted
$105/hr unassisted
Manager
Andy Butler, abutler@wpi.edu
Please login to see more information.