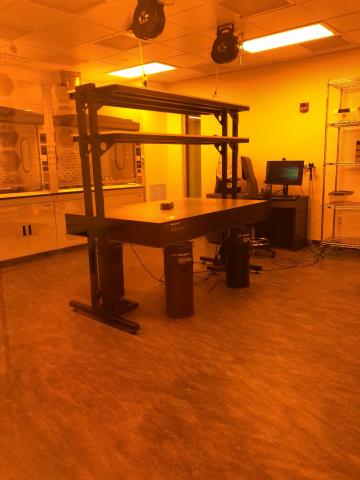 Approximately 600 square feet of class 10,000 cleanroom space for micro and nano-fabrication. The Nanoscribe Photonic Professional GT+, ZYGO nexview NX2 optical profilometer, KLA Tencor AlphaStep D600, CEE Apogee spin coater and ABMUSA Mask Aligner reside in this room. Benchtop space and a 4' x 6' floating optical table are available for clean assembly and optical setups.  In addition, there are two chemical hoods and flammables storage. 
Manager
James Eakin, jeakin@wpi.edu
Please login to see more information.